THE Membership Club of Kentucky Athletes
THE Membership Club of Kentucky Athletes
Support Student-Athletes & Get Rewarded!
Support
Student-Athletes
& Get Rewarded!
Various membership levels are available for every fan, with tons of great perks for being a part of our exclusive club.
90% of the net proceeds will be paid directly to student-athletes.
We offer player apparel and accessories for many of your favorite Kentucky players. The best part? A portion of all proceeds goes directly to the student-athlete!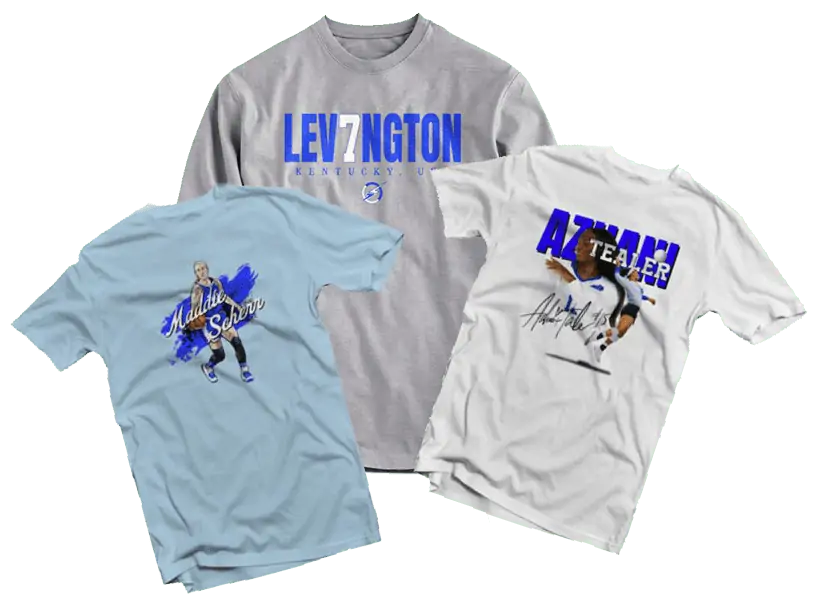 What is NIL?
bluemillion
2023-01-18T19:04:00+00:00
Under NCAA rules, Student-Athletes are allowed to receive compensation for the use of their name, image, and likeness (NIL). This can include physical merchandise such as autographs, photos, T-shirts, and hats, as well as digital merchandise such as live streams, virtual press conferences, social media posts, virtual meet-and-greet events, NFTs, and personal content posting. It also includes experiences such as VIP events, camps, lessons, and personal appearances.