Triple Crown Realty Presents | KENTUCKY KICKOFF – "BLITZING THE BORO"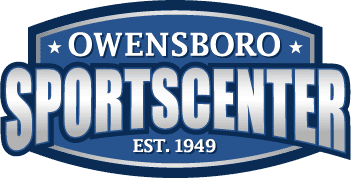 The Kentucky Kickoff event is set to take place at the Owensboro Sportscenter on August 26th, from 1 PM until 5 PM. This event promises to be an exciting experience for all Kentucky fans, offering a unique opportunity to meet and greet some of the best players for Kentucky.
Kentucky Kickoff, affectionately tagged as "Blitzing the Boro" is the ultimate fan fest that brings together the passion and energy of the Kentucky community. With a star-studded lineup of players, including Devin Leary, Barion Brown, Dane Key, Ray Davis, Deone Walker, and any more, this event guarantees an unforgettable experience for all attendees.
Fans attending Kentucky Kickoff will have the exclusive chance to interact with 30 Kentucky players. Get ready to shake hands, take pictures, and capture memories as you meet your favorite players up close and personal. Take part in exciting conversations, hear their insights on the upcoming season, and even snap photographs with the Kentucky stars, creating memories to cherish forever.
"We are thrilled to present Kentucky Kickoff, an event that brings our passionate fans and talented players together," said Kenya Kinard of the 15 Club. "This is a fantastic opportunity for Kentucky fans to
connect with the team, show their spirit, and kick off the season in style."
Kentucky Kickoff will feature a lively atmosphere, with music, food, and engaging activities for attendees of all ages. Fans can expect a vibrant football-themed environment, where excitement abounds.
Tickets for Kentucky Kickoff will be available for purchase through owensbortickets.com. 15 Club Members will have access to 2 free tickets at the box office. Mark your calendars for August 26th, from 1 PM until 4 PM, and join us at the Owensboro Sportscenter for "Blitzing the Boro" – Kentucky Kickoff.